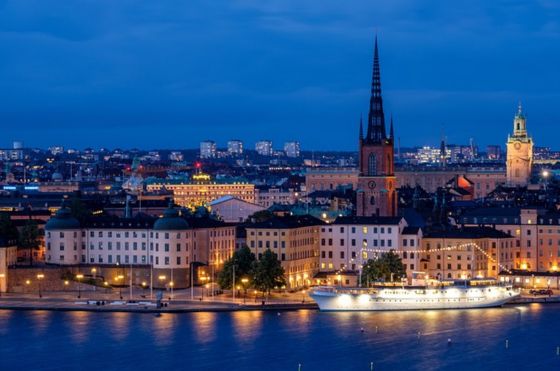 Dive into the heart of Swedish culture with experiences curated by Bodin och partners.
From traditional festivities to intimate encounters with local artisans, we bring you closer to the true essence of Swedish life.
Experience the country through the eyes of its people, discover hidden cultural jewels, and embrace the local way of life with our personalized cultural journeys.
Immerse yourself in the authentic heart of Sweden with Bodin och Partners, where "Live Like a Local" is not just a slogan, but a reflection of our deep-rooted connection to our homeland. As natives born and raised in Sweden, we bring you into the heart of our community, offering an insider's view into the true Swedish way of life.
Experience Sweden Through Local Eyes: We invite you to see Sweden through the eyes of those who know it best – its locals. Join us to celebrate traditional Swedish festivities, enjoy meals at local favorites away from the tourist trails, and discover the hidden gems only known to residents. Our experiences are crafted to give you an authentic taste of our culture and lifestyle.
Personalized Experiences Tailored to You: Whether you are intrigued by the urban chic of Stockholm or the rustic charm of the Swedish countryside, our itineraries are customized to suit your interests. Live like a local in a quaint Swedish cottage, navigate the local markets, or embark on a foraging adventure in the forest – all while experiencing the warmth and welcome of our community.
Engage in Everyday Swedish Life: Step into the rhythm of daily life in Sweden. Cycle through our picturesque landscapes, relax in a traditional Swedish sauna, or join us for a fika – a cherished coffee break tradition. As Swedes, we bring you into our world, sharing the customs and simple pleasures that make our culture unique.
Authentic Cultural Immersion: Our deep local knowledge and community connections allow us to offer you a genuine cultural immersion. Participate in local activities, learn crafts from Swedish artisans, and hear stories that have been passed down through generations.
With Bodin och Partners, "Live Like a Local" is your opportunity to experience the real Sweden, beyond the usual tourist experiences. Join us to uncover the true spirit of Sweden, where every experience is steeped in authenticity and local charm.